Dynamic Pricing is an increasingly common revenue management technique. There are a wealth of articles out there discussing the ethics of the practice but on a more practical level how can you tell whether it is effective?Or whether it's necessary?  Having the right tools is key.
First of all, "dynamic pricing" cannot be the sum total of a pricing strategy, nor even the bulk of it.  If you want to maximise your income, there is simply no substitute for getting your pricing right in the beginning.  Analysis can help you do this, whether through a research project or use of a tool like the Revenue Management Application.  However, there are two reasons why you still might not be able to price everything right first time:
1. Because you truly don't know what to expect.
Let's say you're in a brand new theatre and the show is a complete unknown.  Or there's a really big uncertainty around, say, casting, so there's just not enough to base your analysis on.  In this case dynamic pricing lets you go on sale with your "best guess", and you can then "correct" prices as demand dictates..
2. Because you don't want to say what you expect!
Maybe you can see exactly which of the shows in your season are going to fly and which will be really tough – but you don't want to signal that to your audience!  What you can do is put everything on sale initially at identical prices, and use dynamic pricing to (very quickly!) respond to demand.
In either case, the key is to monitor demand and react quickly to what it is telling you.
Dynamic pricing is generally easiest when you have total control over all pricing in your venue.  But it can also be a key – and sometimes contentious – part of a venue's relationship with commercial producers.  Here, the right tools are vital to provide robust evidence to inform this discussion.
Mayflower Theatre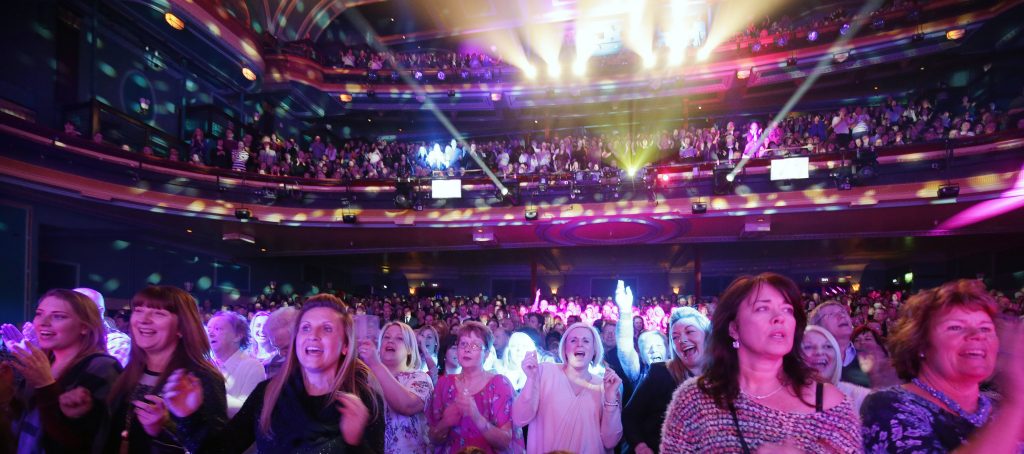 Mayflower Theatre, in Southampton, hosted two major shows from the same producer in the same year.  For the first production, the initial prices were set relatively high and then, at the producers' request, some were dynamically lowered, and some others were increased.  Mayflower Theatre engaged us for a pricing review during this period, and were using the Revenue Management Application (RMA).  Investigation using the RMA showed that the performances where price decreases had been applied continued to sell at exactly the same rates as similar performances where no decrease was applied. So the price reductions were not creating any additional demand.
Armed with this information, Mayflower Theatre made only increases, not decreases, on the second production.  Using detailed Speed of Sale and Zone reporting in the RMA during the sales cycle meant they could see how people filled the house and which inventory was ripe for a change in price.  The Dynamic Pricing Impact reports showed how impactful changes had been.  The changes made to Friday night prices were particularly impactful. Even though changes were only made to certain zones, choosing the right ones meant that over 200 tickets per performance were sold at higher yields.  Across the production dynamic pricing netted an extra £20,000 in gross income.  Staff were also able to see how making the changes even earlier would have further increased income, providing vital evidence for future productions.
Sarah Lomas, Head of Sales and Marketing at Mayflower Theatre, explains:
"We use the RMA to analyse post-show and bring learning forward to the next production. We have made significant changes on the basis of this analysis; changes to our Pantomime pricing over the past 3 years have levelled out demand across the run, resulting in higher income each year without increasing the top price, while continuing to offer generous family discounts. The team at Baker Richards are always on hand to consult, and we have been able to ensure we are pricing intelligently and ethically to maximise our income."